We handle all your Production Needs from Concept to Screen
13° North Productions is an international media production company based on the Caribbean island of Barbados, producing top notch film, commercial and photo projects for clients worldwide.
We handle all your production needs from concept to screen and offer you the best locations throughout the Caribbean including Barbados, Grenada, St. Vincent & the Grenadines, Dominica, Trinidad and Tobago, Antigua and Barbuda, Curacao, St. Kitts & Nevis and Jamaica.
Check out our work
Film and Video Production
90

%
Production facilitation
90

%
Scripting (for commercials)
80

%
Other services include motion graphics and animation.
Soon you can head over to our Rentals page to see what equipment we have in store for you!  13 Degrees North Rentals coming soon!"
Film and Video Production
Producing, Production Management, Videography, Location and Broadcast Audio, Lighting, Editing, Post Production Sound, A.D.R. and Colour Correction. Also look out for our original projects from time to time.
Full production planning and management
Budgeting and Scheduling Crew
Equipment Hire
Location Scouting
Live and Video Casting
Props Sourcing and Building
Set Building
Catering
Transport Hire
Accommodation
Permits
Insurance
Travel
Customs Clearance and Work Permits.
Remote Shooting
You don't have to be physically in the Caribbean for your project. Send us your specs and needs and we will handle the shoot for you and send you back the footage. This service is available across the Caribbean.
Location Scouting
Let us find the perfect background for your shoot.
Scripting (for commercials)
Commercials, infomercials, documentaries, screenplays and TV shows. Music video treatments are also offered.
Photography
Fashion, Editorial, Architecture, Commercial and Event.
Meet the Team
"Our goal on every job is to deliver quality service and content while empowering our team and doing what we love."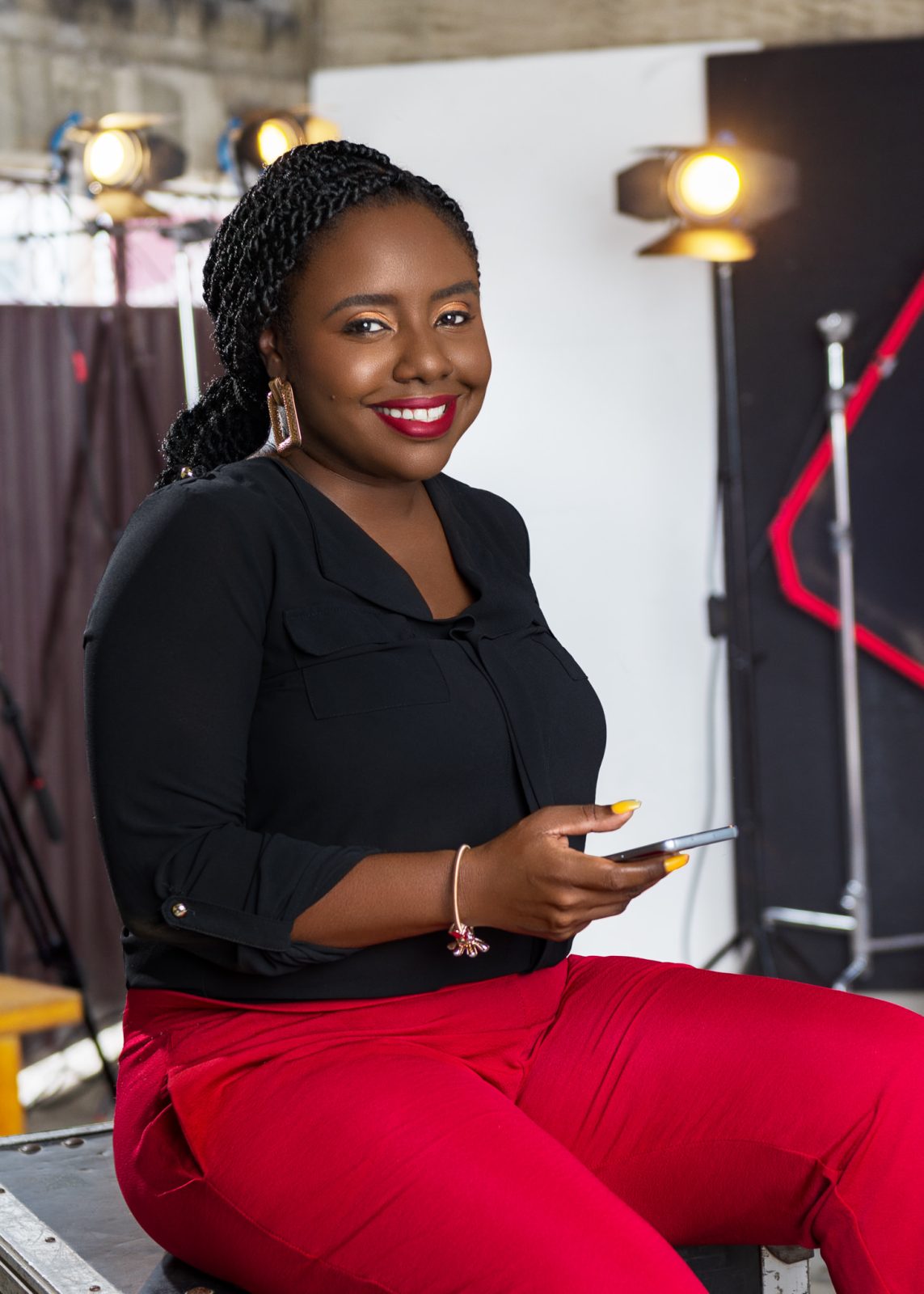 Kerri has been working in the field of television and film production, event management and advertising since 2004.  She has managed the Bridgetown Film Festival for three years and has worked as Junior Producer for a local advertising agency.  Her production credits span from Writer to Producer and everything in between as it relates to production including Production Management, Location Scouting and Management and Casting.  Prior to embarking on 13° North Productions; Kerri formed a company called Betula which produced and facilitated a number of productions.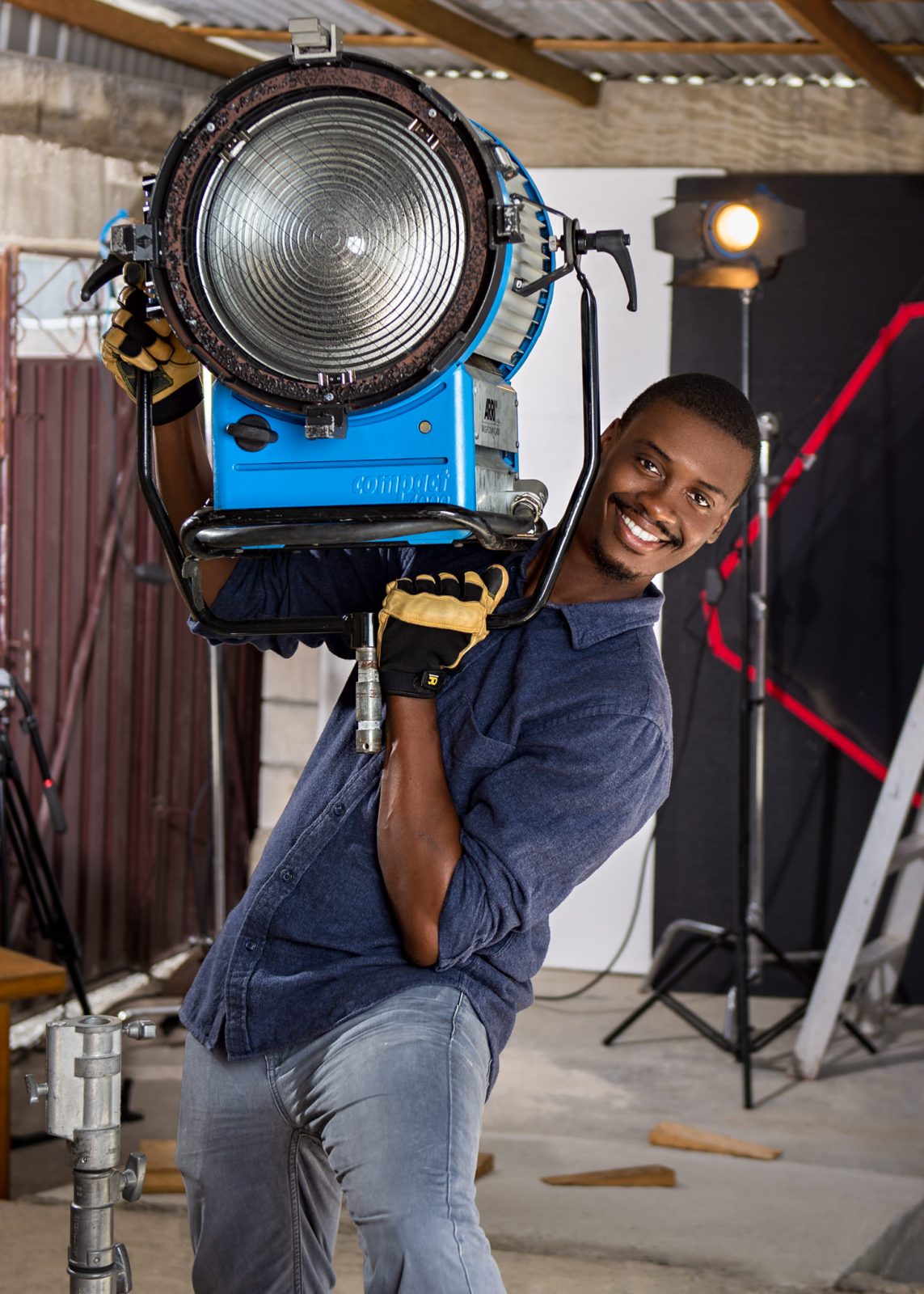 Kirk Dawson, a skilled professional in the areas of Lighting, Sound and Electrical Engineering, has the perfect blend of technical, creative and organisational skills. Possessing over a decade of work experience in the video industry Kirk started out as a generator operator, steadily progressing into the grip, lighting and audio departments.   He has worked in many countries and cities including New York, Aruba, Jamaica, St. Marteen and most of the other Caribbean territories. In 2011 Kirk founded KASE Productions, a company focused on sound and stage lighting for live events.  Due to his broad experience in the video and audio fields Kirk has become one of Barbados's best Gaffers, Lighting Designers and Audio Engineers.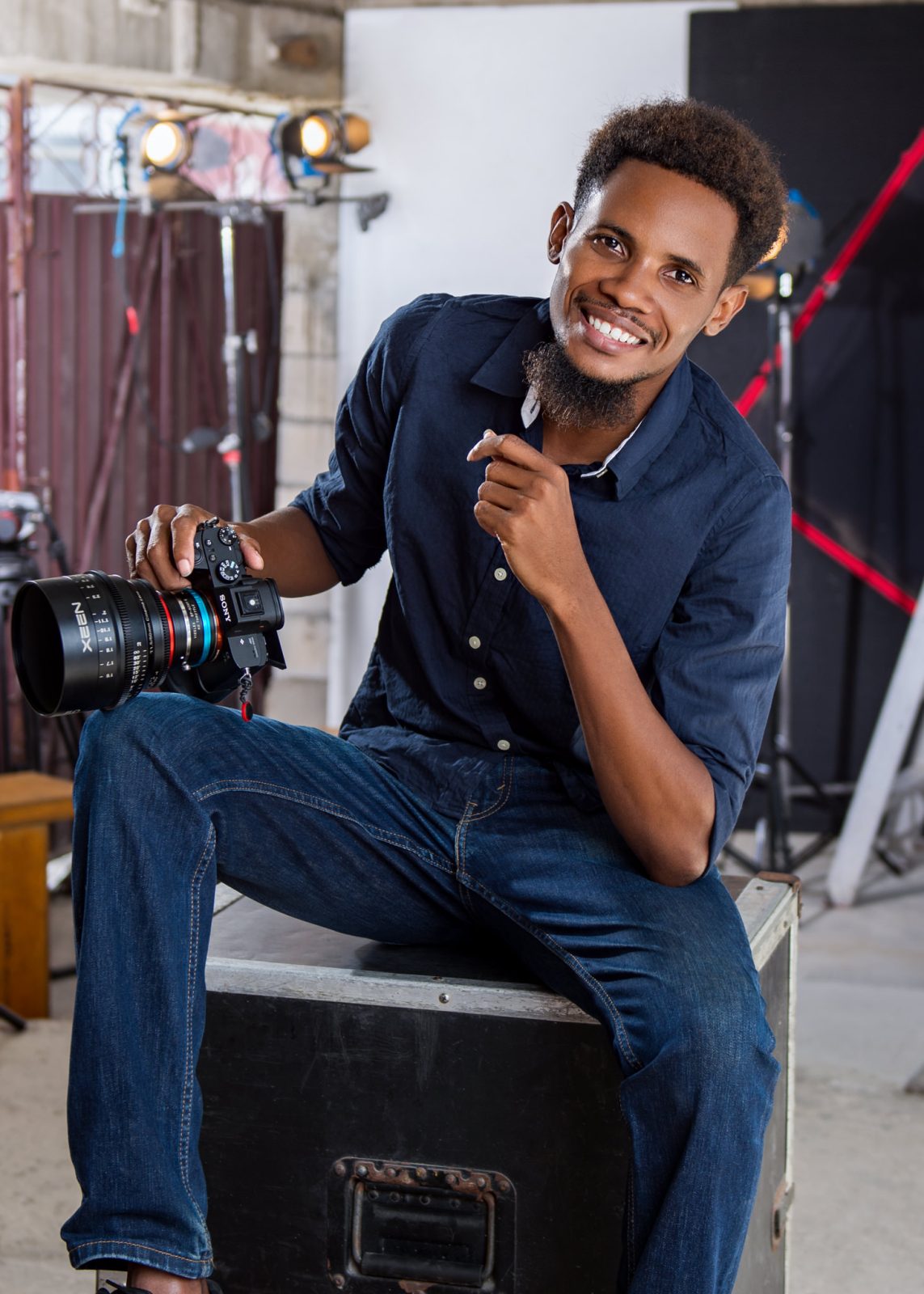 Tamal McDonald is a professional Digital Creative Director.  Tamal has worked in the field of video and photography for the past 10 years and understands the client's perspective and uses his skills to assist individual clients in realizing their dreams and corporate clients in building out their brand strategy.
Over the years, he has worked with regional and international clientele such as the International Labor Organization, Caribbean Tourism Organization and the NBA Brooklynettes Dance Team to name a few.
When he's not working with the 13 Degrees North family, Tamal leads an Innovative Production company called TMcDonald Media Productions which offers videography, photography and digital media editing services.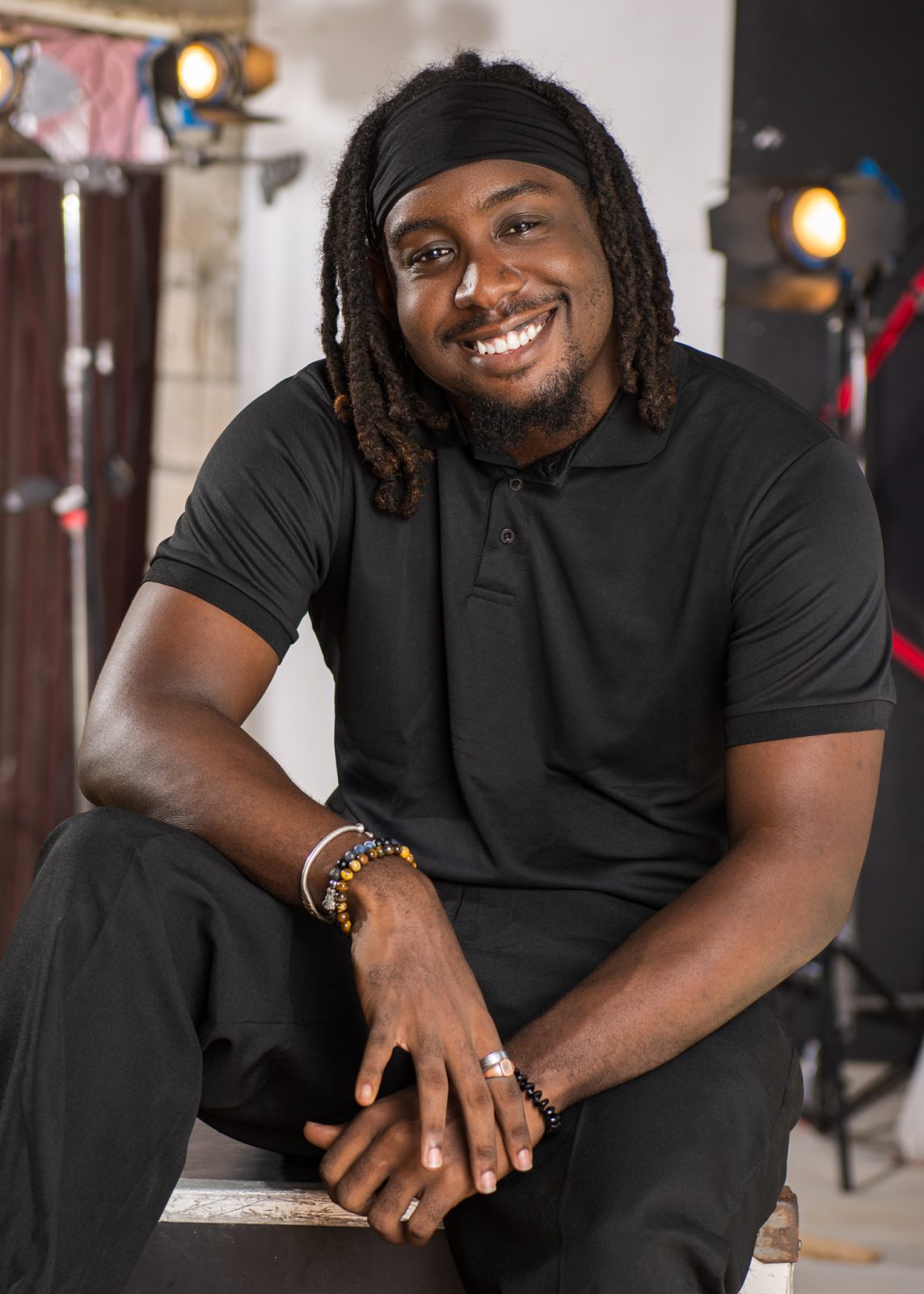 Reko Gibson is a professional video editor born in Barbados.  Being proficient with Adobe Premiere Pro CC, he is able to cut and turnaround projects in a timely manner. Priding himself on being a key collaborator across diverse project categories, Reko brings passion and creativity to every production.
David started his career in photography as a hobby in 1984, with only his passion for the art and a 35MM Olympus OM10 Camera.  This hobby has taken him to win two AGFA awards, three Prestigious Pierce Tappin Awards of Excellence, with eighteen gold and twenty-two silver awards in the National Independent Festival of Creative Art (NIFCA) all between 1989 and 1999.
Along with his work having been published in both local and international magazines, calendars and books and they have also been exhibited in international and local galleries.  David also enjoys working as a photo assistant with many international photographers which is where you can find him on 13 Degrees North shoots if he is not directly behind the camera.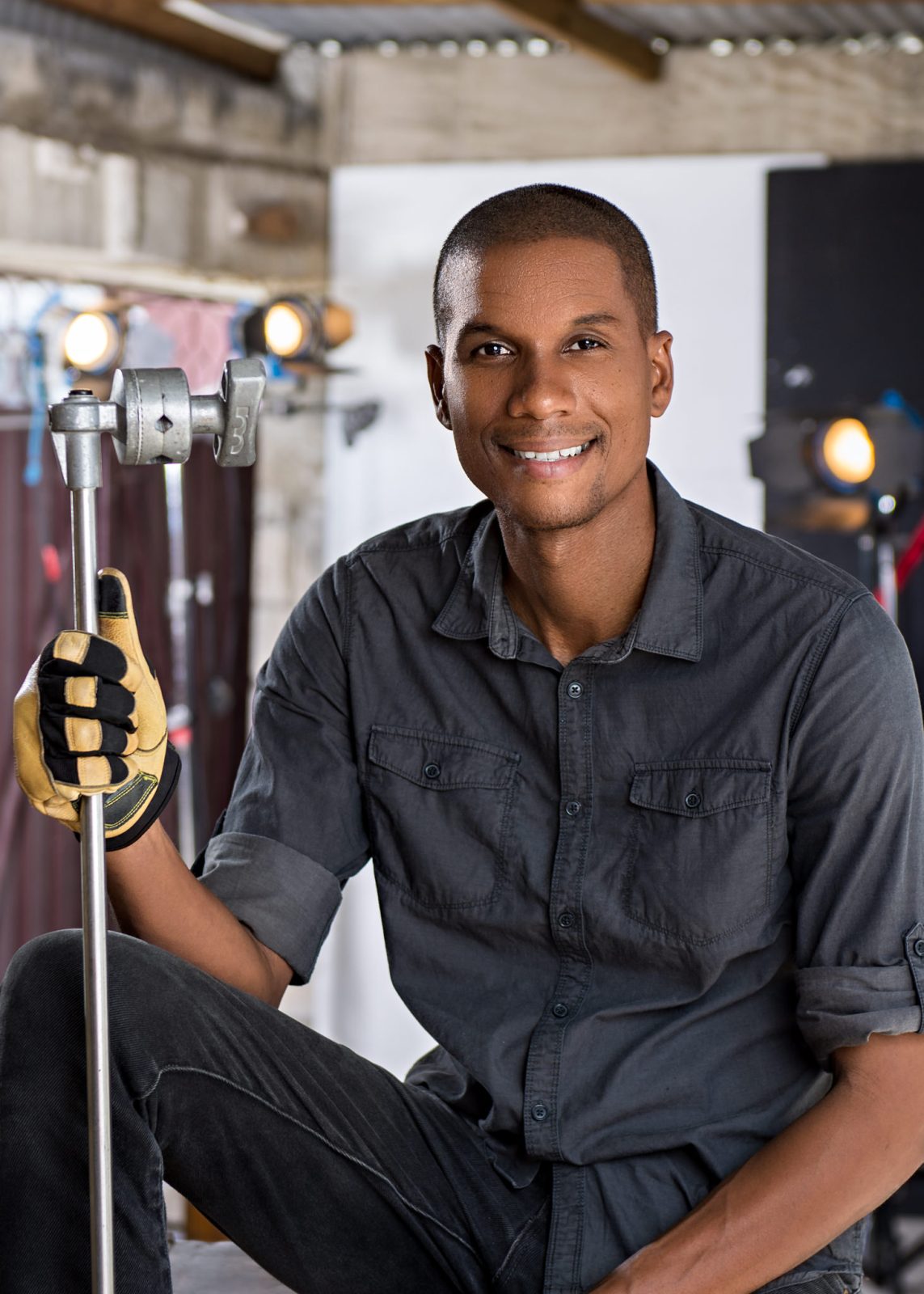 Bruce Batson began his career in production almost two decades ago working behind the scenes for the highly respected, but now defunct, The Rhaj Paul Project. Since then, he has gone on to work in the Production Assistant, Grip and Gaffer departments on several international and regional projects shot in Barbados and the Caribbean. Some of the major productions he has worked on include, Digicel's Rising Stars, BBC's Locked Up Abroad (Barbados) and the international award-winning Caribbean Dream.
Bruce is our go-to guy on the team who is always ready and willing to make things happen.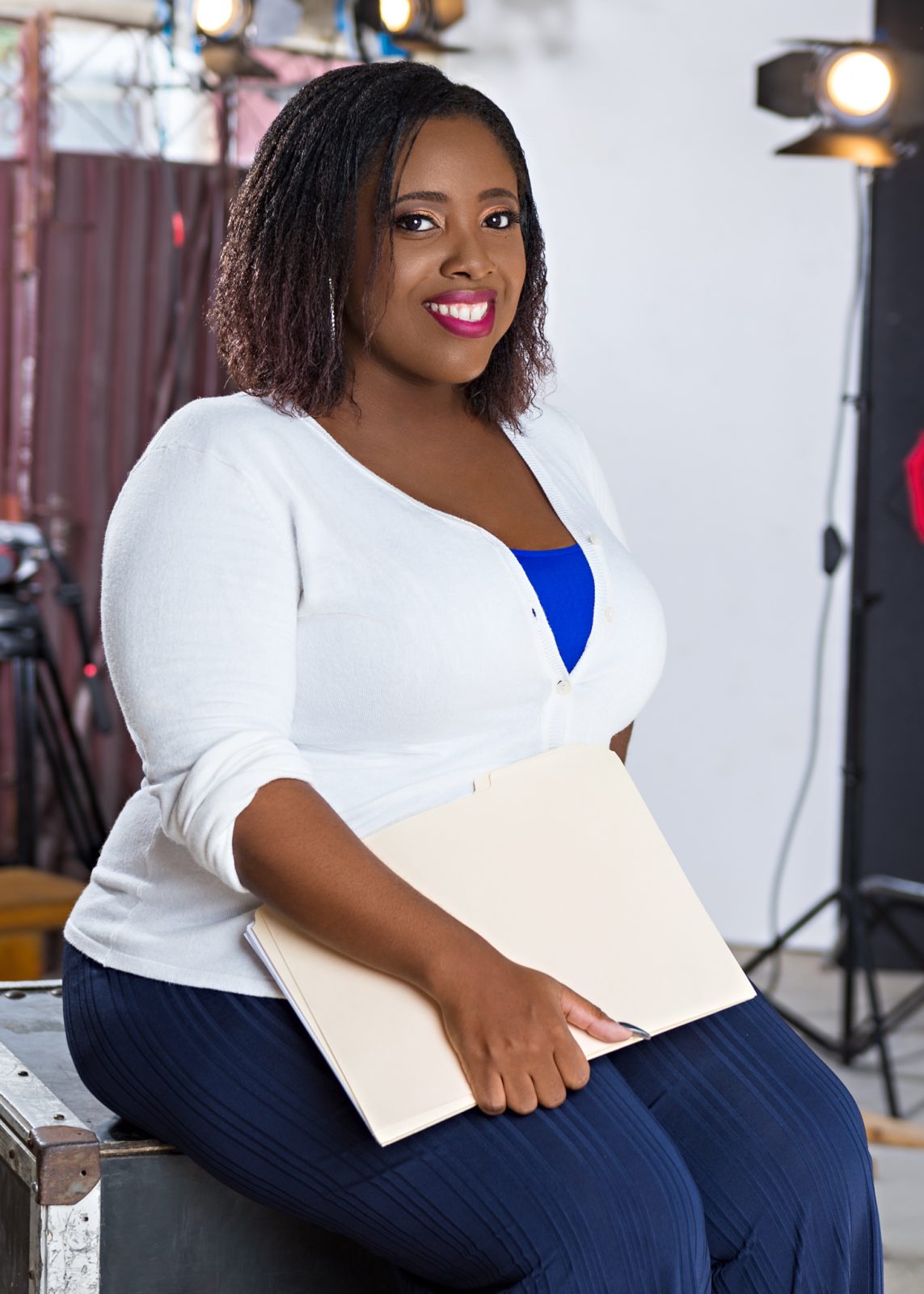 Katrina is a capable, determined, well-organized and confident Office Administrator. She obtained a Bachelor's degree in Management Studies, and with this she is able to demonstrate good skills of maintaining workflow in the office and be the support to mid and senior level managers. Katrina provides consistent clerical work. She is also highly approachable with a pleasant attitude and a willingness to make a positive mark in society.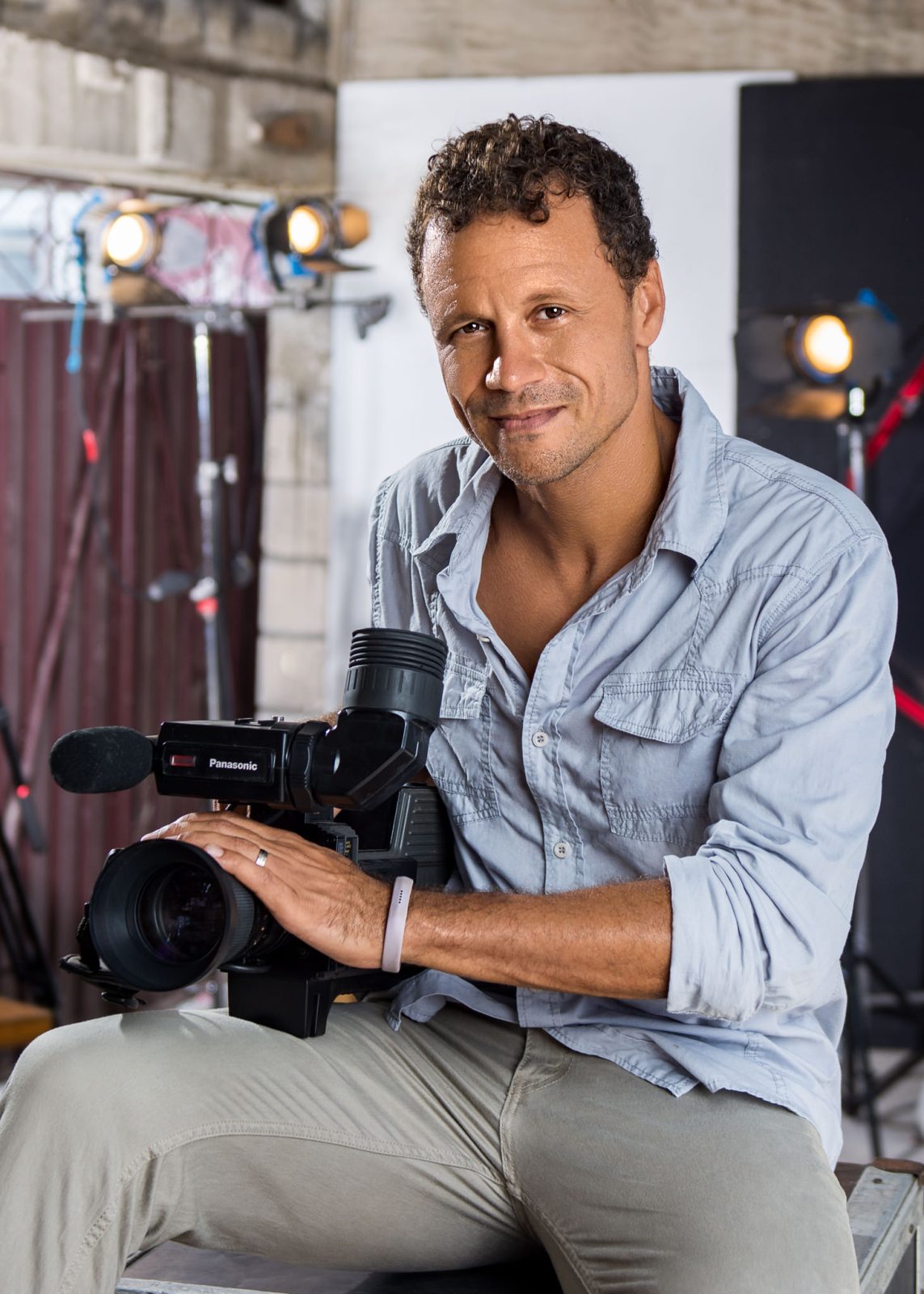 Stuart Hall is a multiple Addy Award winning Videographer & Editor, whose awarded work includes Documentaries, Short Film & TV Commercials.
As a self-employed professional, Stuart's drive for excellence is evident in his approach to every project whether shooting, editing or as director of photography.
He is a qualified PADI diver whose awarded work includes underwater videography.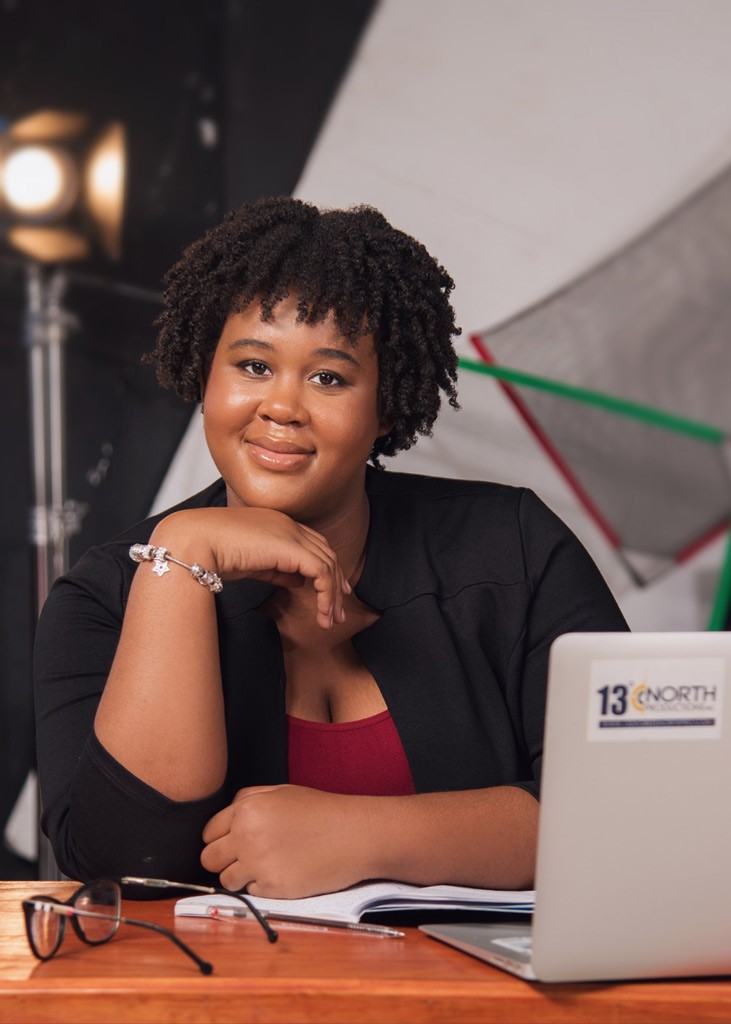 Starting her journey as a Bachelor's Degree student of the Barbados Community College's Media and Journalism program, Leah's first experience as a writer was as an intern at WOAH! Magazine. After graduating, she continued to develop her skills at the Caribbean Broadcasting Corporation in the News Department, where she produced news stories, and worked as the producer of the pilot of "It's A Vybe".
Today she works as a Research and Production Assistant where she cultivates her passion for writing and research as, she strives to reach her goal of becoming an Investigative Journalist and Documentary Filmmaker.
In her spare time, she spends her days drawing, painting, hiking and volunteering at a local soup kitchen.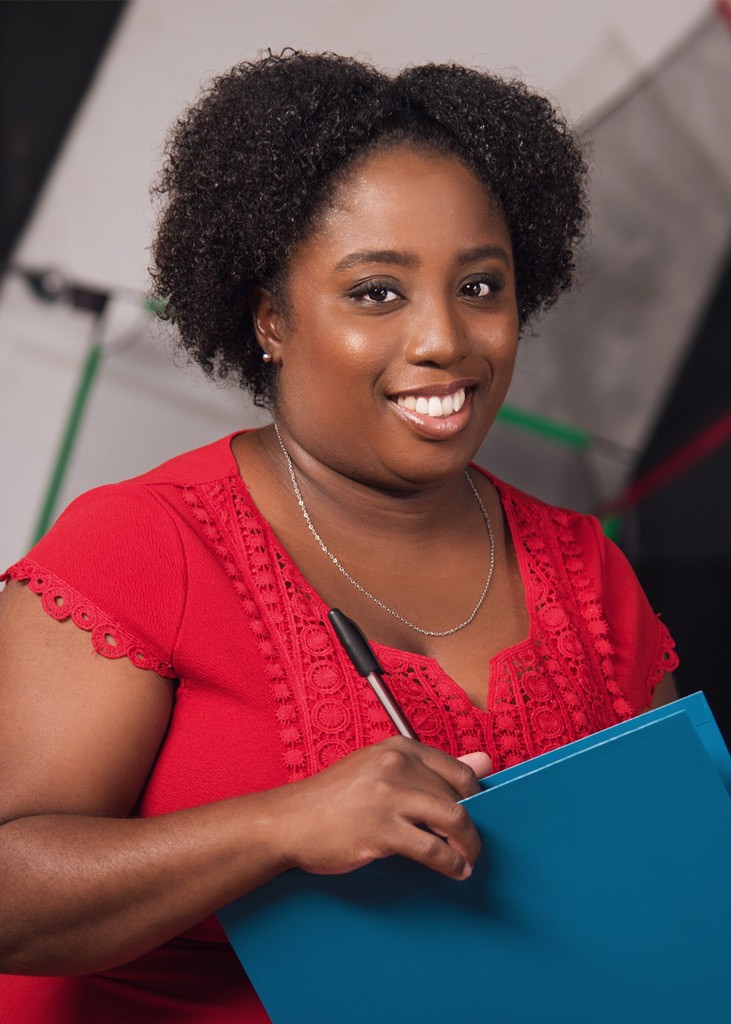 Fayth Collymore is an Office Assistant who manages the database and filing at 13 Degrees North Productions among many other tasks. Fayth considers organization to be an integral part of productivity. She is professional, has an approachable personality and offers intuitive ideas to improve the efficiency and effectiveness of the team.
Currently she is pursuing a BSc. in Management with Psychology which she believes will enhance her competence in providing exceptional assistance to the team at 13 Degrees North and will allow her to make an impactful contribution to society.
Fayth enjoys expressing her creativity by writing, crocheting and braiding hair. She also has a deep love for music and film which makes her participation in the production company a dream come true.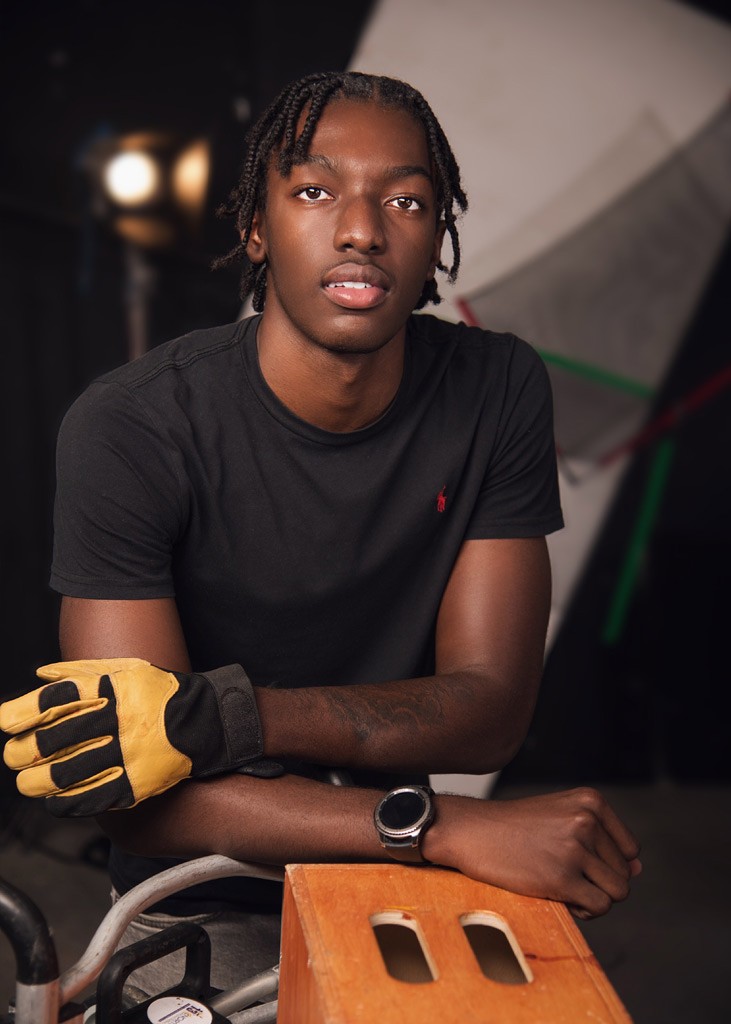 Tremayne started his career at the Samuel Jackman Institute of Technology, gaining his certificate in Electrical Installation.
Soon after this he joined the team at 13 Degrees North Productions as an intern in the electrical department also having additional duties within the Maintenance department. Over a 3 month period, he has gained knowledge on Production through being a Production Assistant and working on set in the Electric department.  In his short time, he has proven himself to be a valuable part of the 13 Degrees team.
Today he is honing his technical skills under the mentorship of Kirk Dawson, on the road to achieving his dream of becoming a professional Gaffer.
Off set, Tremayne is an avid football and motorcycle lover and dominoes player.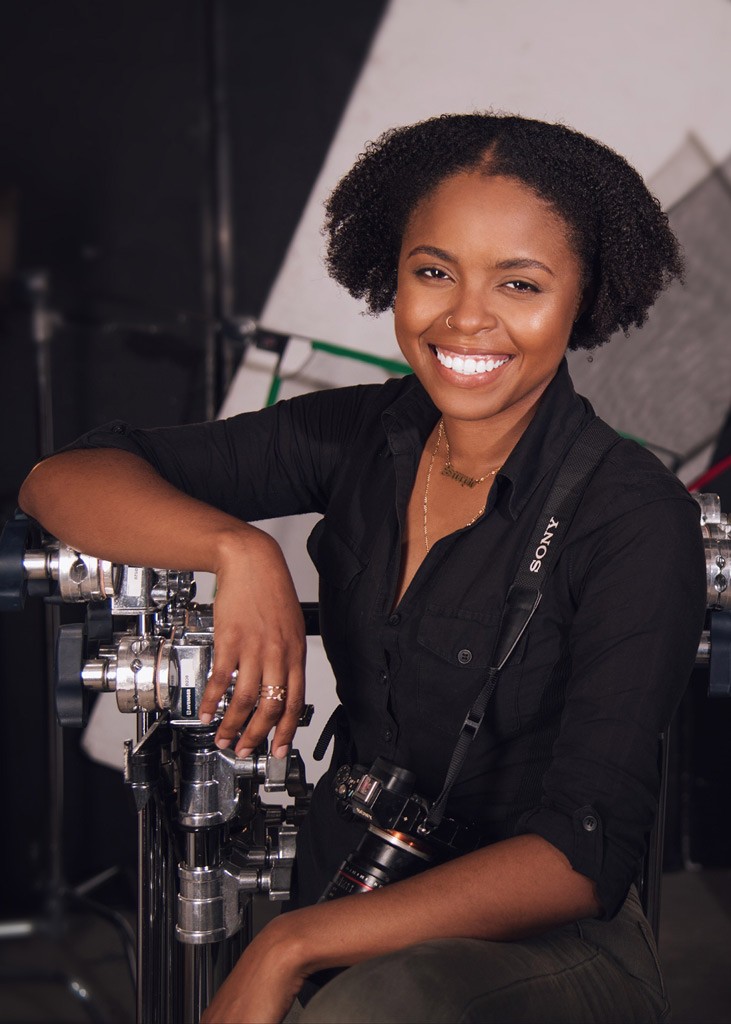 Nitika is a self-taught Barbadian photographer who fell in love with the art of photography in 2009 using a digital Casio camera. This love has given her the opportunity to gain experience in portrait, event, studio, product and wedding photography.
After spending the last ten years in Marketing, Nitika made a bold switch to freelance photography and videography in 2021 to further pursue her passion. She has a strong creative mind with a deep love for storytelling. On the 13 Degrees North team Nitika serves as a Production Coordinator and Photographer.